FCA Kenya and Fallohide Studio partnered at an event designed to introduce Creative Industries students to exciting new technology
At a recent event in our Nairobi training centre, students enrolled in our pioneering creative industries programme experienced virtual reality and augmented reality technologies, thanks to a leading Kenyan production studio, which specializes in so-called Extended Reality or XR.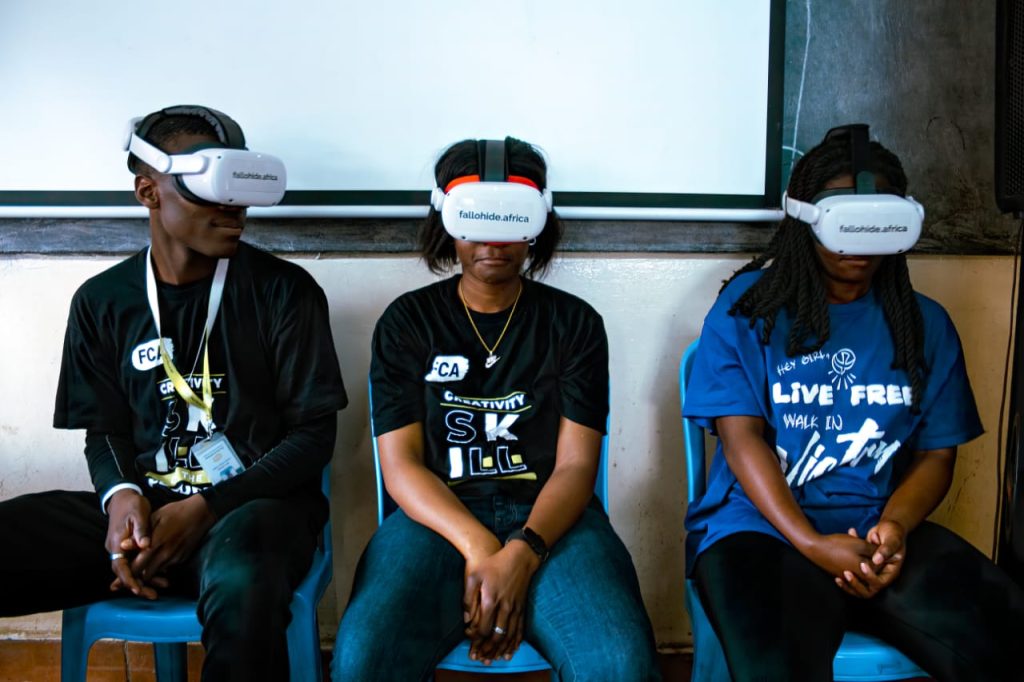 From virtual reality headsets to phone apps that allow you to digitally interact with the live environment, XR is nowadays an essential part of the creative design process. Fallohide Studio is a leader in the field and were on hand to guide our students through the limitless possibilities XR technology offers for creative expression and problem-solving.
A mix of graphic design, digital marketing, animation and web design students had the opportunity to use virtual reality headsets and explore how XR can enhance their creative work and drive innovation.
FCA is one of the only development organisations offering creative industries training to underprivileged communities. We see emerging technologies, such as XR as crucial for giving our students the edge when competing in the job market. We want them not only to dream big, but to turn those dreams into reality. Find out more about our Creative Industries programme