Empowering Communities Through Devolution: FCA Kenya's Impact at the Devolution Conference
The annual Devolution Conference is a significant event that brings together key stakeholders, policymakers, practitioners, and communities to deliberate on matters of local governance, development, and empowerment. FCA Kenya was proud to be part of this year's conference, which took place from August 15th to 19th, 2023, at the Eldoret Sports Club in Uasin Gishu County.
Under the theme of "10 Years of Devolution: The Present and the Future," the conference provided a platform to reflect on the progress made in decentralization efforts and to strategize for the years ahead. FCA Kenya's participation was marked by its vibrant exhibition stand located at booth numbers 90/91. The stand served as a hub for showcasing FCA's impactful work, engaging with conference attendees, and fostering collaborations.
The FCA Kenya team seized the opportunity to engage with various stakeholders, including government officials, civil society organizations, development partners, and community members. The exhibition stand served as a platform to highlight FCA's initiatives aimed at community development, empowerment, and positive change. Visitors had the chance to learn about FCA's projects, interact with team members, and explore how FCA's interventions align with the principles and goals of devolution.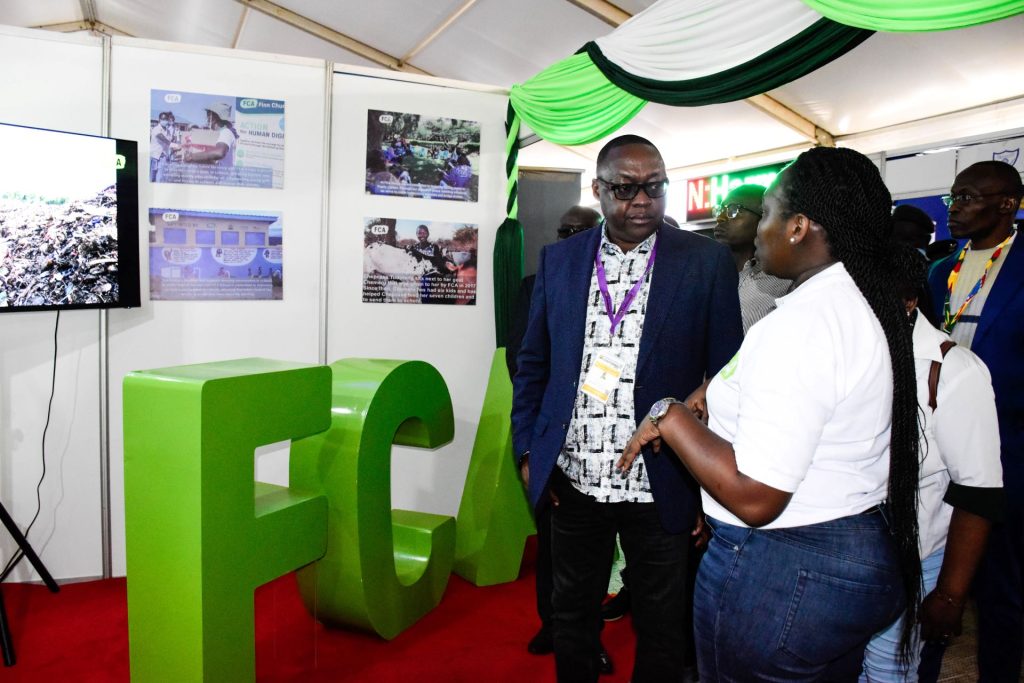 One of the most significant moments during the conference was the visit by H.E. Deputy President William Ruto, who took time to tour the exhibition stands. His visit to the FCA booth was a testament to the impactful work FCA is doing in various thematic areas, aligning with the conference's focus on driving transformation from the local level.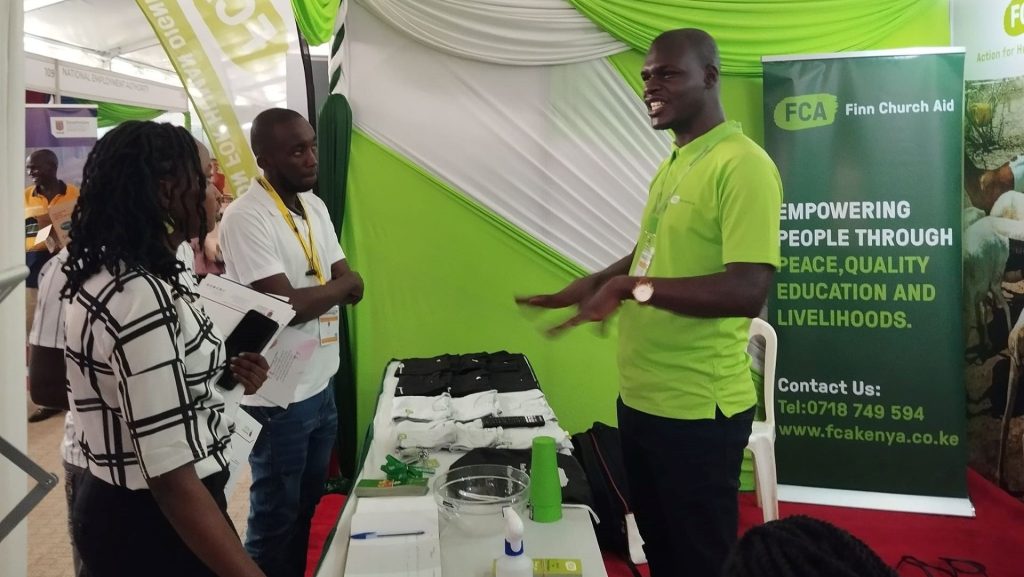 The conference provided an avenue for FCA Kenya to showcase its commitment to community empowerment, particularly in areas related to education, peace, livelihoods, creative industries, among others. The FCA team engaged in insightful discussions, knowledge-sharing, and networking sessions, contributing to the broader dialogue on devolution and its impact on local communities.
As the conference ended, FCA Kenya's presence was felt beyond the exhibition stand. The interactions, connections, and insights gained will continue to shape FCA's approach to community development and empowerment. FCA remains dedicated to contributing to the realization of devolution's goals by ensuring that local communities are at the center of economic development and positive change.
The Devolution Conference 2023 was indeed a successful platform for FCA Kenya to showcase its commitment to fostering local development, empowering communities, and creating positive impact. As FCA continues its journey of transformation, the lessons and connections from this event will undoubtedly play a significant role in shaping the organization's future endeavors.
Text; Daisy Obare