Fighting Period Poverty Leads to a Future of Confident and Educated Women
Monthly sanitary pad distributions at school prevent girls from missing classes or dropping out completely. Education about menstruation increases self-esteem.
WHEN HER monthly period comes, 16-year-old Michelina tears a pillow and picks out pieces of its worn stuffing – an old cloth rug that she uses in place of the sanitary pad she cannot afford. That is just the tip of the iceberg. The worst part is that Michelina, who lives in Kalobeyei refugee settlement, cannot talk to anyone about her periods.
Despite being a normal biological process, menstruation remains taboo. Many girls stay home from school during their periods, leaving them behind in their education. In class, girls say that their concern about leakages makes it harder for them to concentrate in class or dissuade them from participating in the first place. Even with sanitary pads or towels, Michelina says that finding a bathroom is an issue.
"Without safe, private places for cleaning and changing during our periods, we continue to struggle despite the supplies", she says.
Working against period poverty is an integral part of Finn Church Aid's (FCA) education support in the refugee settlements Kakuma and Kalobeyei. Distributions of sanitary pads have reached 5,000 adolescent girls since last year. Project officer Catherine Angwenyi says the program has supported girls in several other ways too.
FCA's sanitary pads distribution couples with sexual and reproductive health education, and the program has reduced school absenteeism among the girls.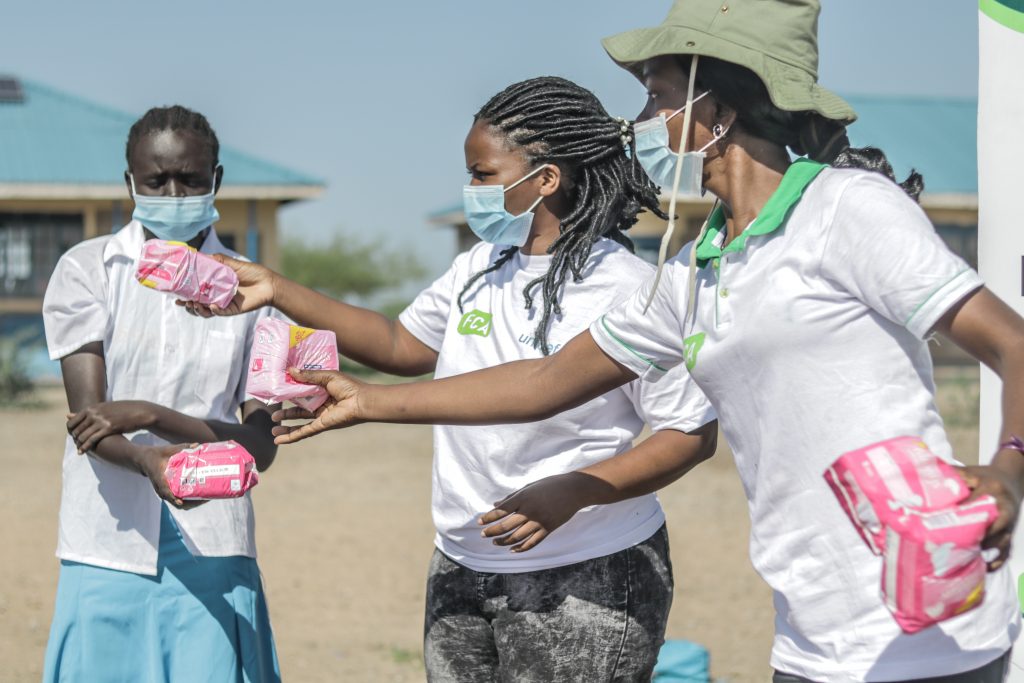 "When parents do not take the time to talk to their girls on menstrual hygiene, the only way girls get information and support is through education programs that distribute pads," Angweny explains.
Monthly sanitary pad distributions prevent girls from dropping out and keep them from asking for pads from men that can take advantage of them. When girls go to school, they are less likely to become pregnant or, for instance, get an HIV infection.
Angwenyi believes that by doing everything for girls to stay in school, we are heading to a future of fewer teenage pregnancies and more educated and confident women.
"When you educate a girl, you change the world," she says.
Nkurunziza, 16, says that learning about menstruation and hygiene practices has changed her attitude: she no longer stays home from school during her periods.
"Having pads increases my confidence and helps me focus on my studies, and I can even excel in exams", she says.

Text: Elizabeth Oriedi
Photos: Loduye Ghaisen