Empowering Youth: FCA Kenya's Creative Industry Transformation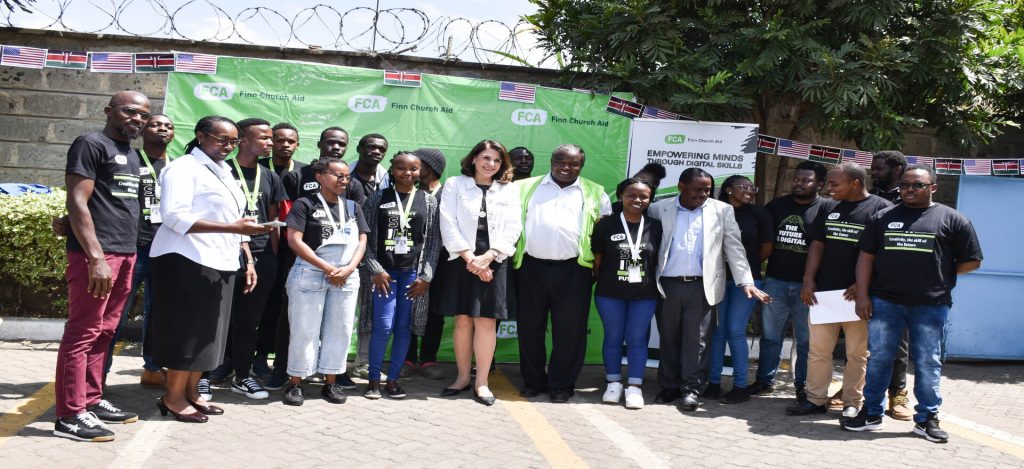 In the bustling city of Nairobi, Kenya, a powerful movement is underway to empower the country's youth and foster a thriving creative industry. At the forefront of this transformative endeavor is FCA Kenya, an organization dedicated to creating opportunities and opening doors for young talents seeking a pathway to success.
Led by the visionary Prof. William Ogara, FCA Kenya's Chairperson, and the dynamic Country Director, Mr. John Bongei, the organization has set its sights on a bold mission: to unleash the creative potential of youth and pave the way for a brighter future.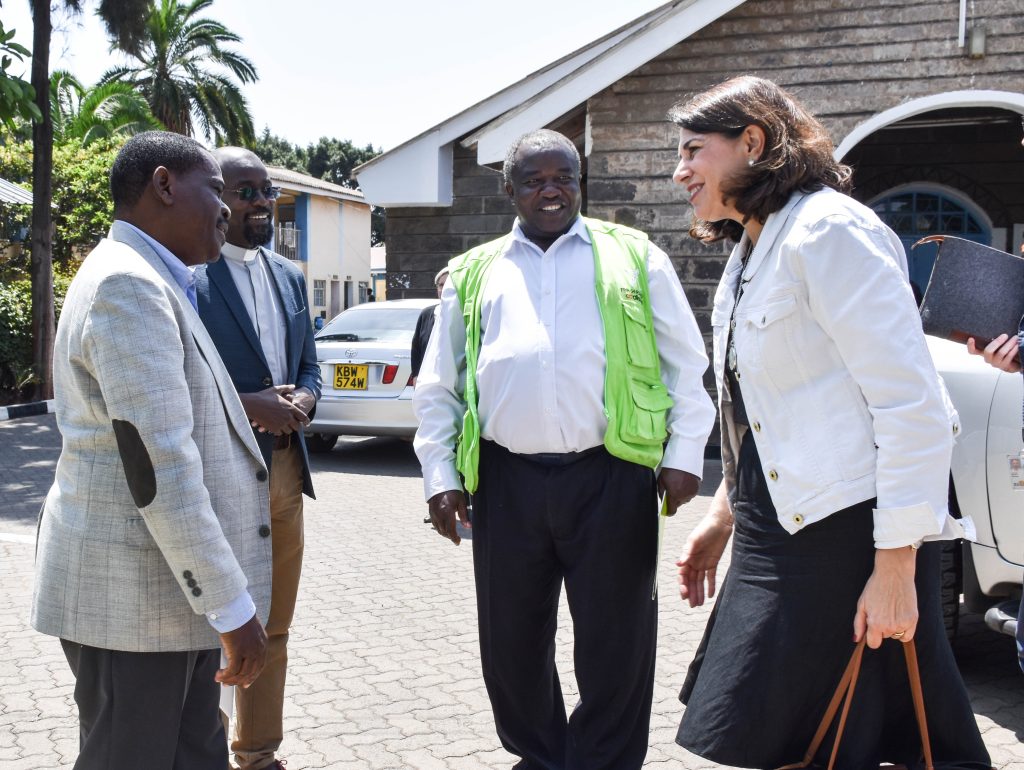 Recently, FCA Kenya had the distinct honor of hosting a remarkable event that garnered attention and praise from all corners. The organization proudly welcomed Secretary of State Julieta Valls Noyes, a symbol of the strong partnership between Kenya and the United States. During Her visit, she witnessed firsthand the impactful work being done in the creative industry space by FCA Kenya.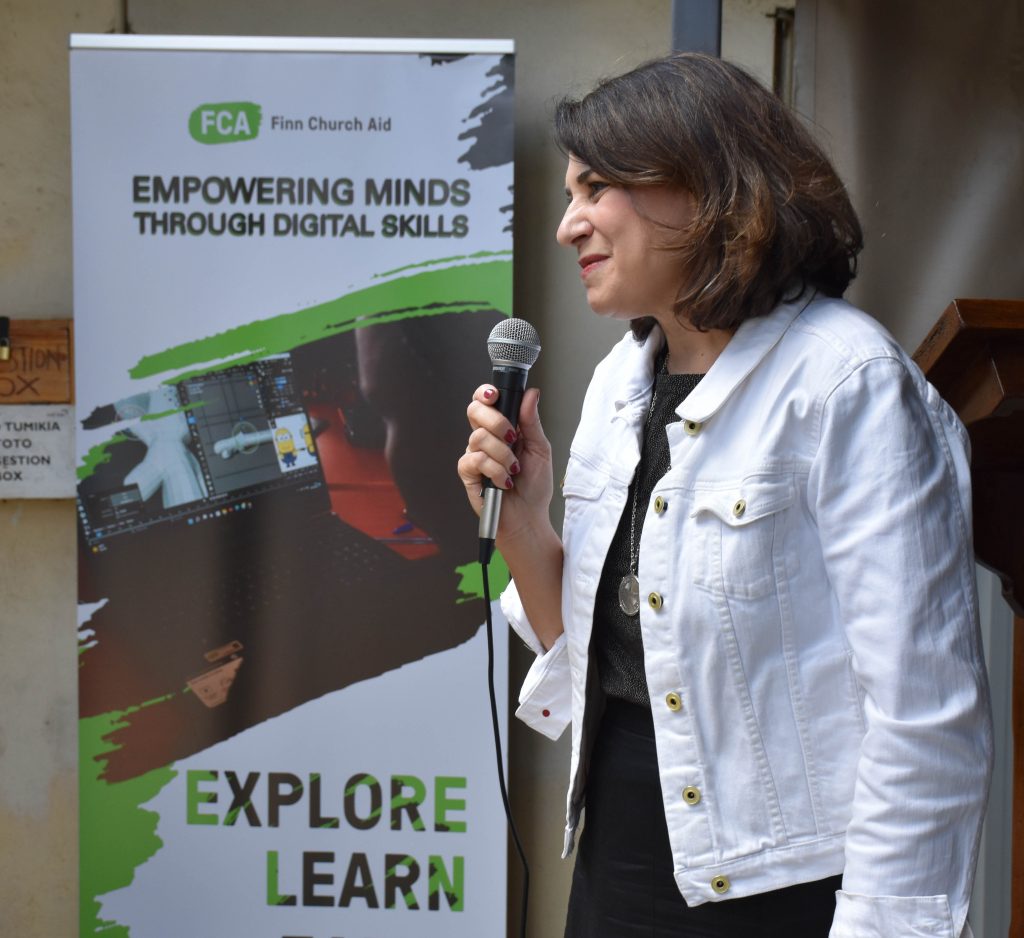 During my visit to FCA Kenya, I was deeply inspired by the transformative work being done in the creative industry. It is a testament to the strong partnership between Kenya and the USA and the commitment to empowering youth and creating a brighter future for all," said Assistant Secretary Julieta Valls Noyes, U.S. Department of State: Bureau of Population, Refugees, and Migration.
"We firmly believe that the creative industry is a center for job creation," emphasized Prof. William Otiende Ogara. "Our strategic plan focuses on providing job opportunities for young boys and girls who have not been able to secure traditional white-collar jobs. Through literacy skills enhancement in digital technology, animation, graphic design, and digital marketing, we equip our youth with transferable skills that are in high demand."
FCA Kenya's dedication to nurturing talent and honing skills is evident in the overwhelming response they received. Over 400 applications flooded in when opportunities were advertised, a testament to the demand for the skills being offered. With passion and commitment, FCA Kenya stands as a catalyst for economic growth, offering newfound prospects for developing countries to diversify their economies and embrace high-growth sectors.
"The creative industry employs more young people than any other sector," John Bongei explained. "It's resilience during global economic crises makes it an essential pillar for socio-economic growth. Many youths are awake when the USA is asleep, leveraging their skills to earn a living. Our programs open doors for them to thrive and contribute to the industry."
FCA Kenya's strategic focus on the creative industry encompasses various sectors, including film, TV, music, radio, and design. By nurturing skills like creativity, entrepreneurship, and digital proficiency, the organization empowers youth to tap into this burgeoning sector's immense potential.
"The creative entrepreneur component of our programs strengthens students' knowledge, skills, and motivation," John Bongei continued. "We prepare them for the demands of the creative industry and introduce them to future working life. Identifying and developing their strengths empowers them to embark on successful careers."
The partnership between FCA Kenya and the U.S. Department of State's Bureau of Population, Refugees, and Migration (PRM) plays a pivotal role in making this creative revolution possible. PRM's support enabled the establishment of a studio for developing photos, a milestone that propels FCA Kenya's vision forward.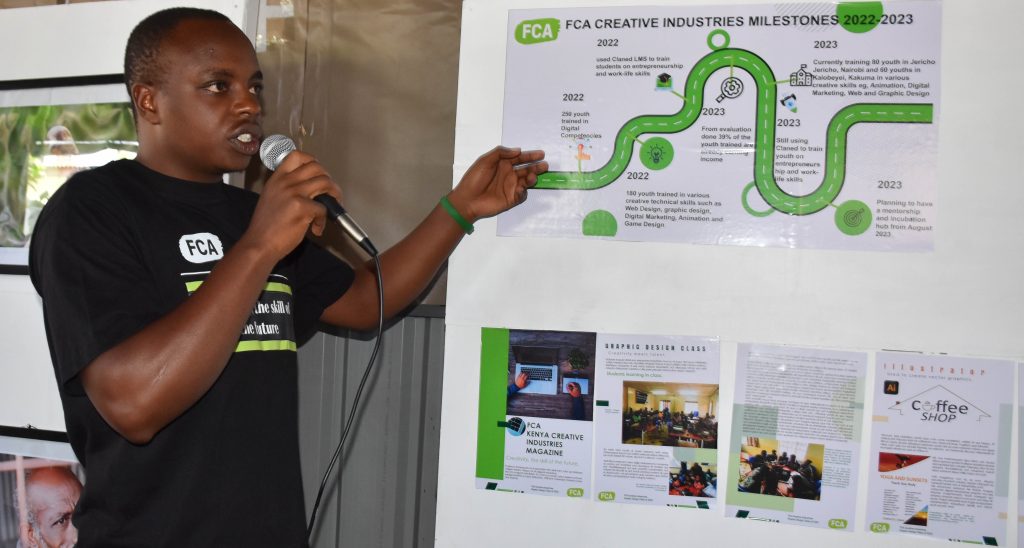 Looking ahead, FCA Kenya is committed to further expanding its Creative Industry Training Youth program at Jericho and Kalobei Kakuma refugee camp. With an upcoming mentorship and incubator hub, the organization will connect industry professionals with students, providing internship opportunities and invaluable guidance.
"The creative industry is a beacon of hope, offering endless opportunities for growth and innovation," Prof. William Ogara emphasized. "At FCA Kenya, we are nurturing talents and shaping a brighter future for the youth and the creative sector as a whole."
As FCA Kenya continues its journey, it remains steadfast in creating a dynamic and sustainable creative industry, transforming the lives of Kenya's youth, and shaping a promising future for generations to come. The organization's dedication to fostering a vibrant creative community is not only changing lives but also creating a ripple effect that will be felt for years to come.
Text; Daisy Obare